You're Saving a Bundle, Now You Can Earn a Bundle!
Start earning FREE Calling Rewards for each friend you get to register with Boss Revolution. *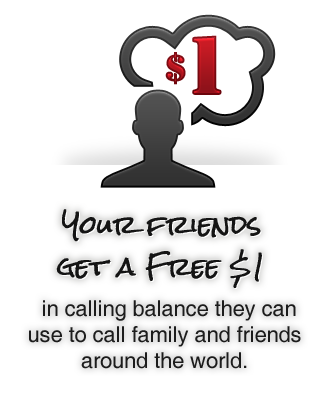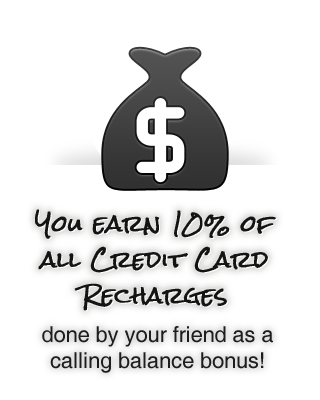 It's Easy to Invite Your Friends!
Send your friends an invitation right now!

When their account is set up, it is automatically linked to yours for FREE Calling Rewards.
Tell all your friends TODAY so you can start earning your FREE Calling Rewards!
* PARTICIPATION GUIDELINES:
There is no limit on the number of accounts an existing customer can refer.
Friend must do first recharge transaction online with a credit card or debit card over the phone.
Recharges can be done via the website or by calling 800-786-3112.
Only credit card or debit card recharges ($5 or more) will earn a reward for the referrer.
The referral bonus will be automatically added to the referrer's calling balance and will be reflected in the "Refer Your Friends" page within the Boss Revolution Account Center.
Sent invitations are valid for 14 days. If a friend already has an outstanding invitation, your invitation will not be sent.
Subject to Refer-A-Friend Terms and Conditions.